Art of Making Something from Nothing — Summer 2019
CEO and Artistic Director, Ruth Daniel, Director of Research and Education, Teresa Ó Brádaigh Bean and Producer Shereen Perera are writing a book consisting of interviews with young revolutionary activists and change-makers across the world who are using creativity in a radical way to create social change. So far we have been connecting with people at the grassroots who are making phenomenal change in their communities with limited resources. Whether it be hip hop on Riders Island, NYC's most notorious prison; puppeteering to stop the demolition of your community in Delhi, a satire TV programme to speak truth to power in Zimbabwe or beat boxing to help people with speech impediments - art is the magnet that draws in a community to fight for justice, change and equality. 'The Art of Making Something From Nothing' is due to be published later this year.
The Art of Peace — March 2019
IPOW undertakes field visit to community arts projects in Medellín. The visit is an exploration of the current arts based peacebuilding practice in Medellín. In Place of War is organising network meeting with local stakeholders to develop new collaborations, generate a space for discussion and to input into research on art and peace building. In addition to this, In Place of War plan to make a documentary exploring the role of hip hop in building peace in the city.

The visit to Medellin is part of a two year academic project which aims to understand the role of community arts projects in building peace. Funded by the Arts and Humanities Research Council and lead by IPOW and the University of Manchester in partnership with the University of Durham, the project will examine four case studies (Bosnia, Colombia, DR Congo And Lebanon).
Community Arts Based Education in sites of conflict — April-June 2019
This project is funded by the Arts and Humanities Research Council and explores non formal education in culture and the arts in communities living in fragile situations. The results will be the development of a new research network comprised of academics and grassroots changemakers spanning Kenya, UK, South Africa and New Delhi. The three community collectives include Mau Mau Collective in Kenya, Trackside Creative in Soweto and Kathputli Artist Learning Colony in New Delhi (pictured). Our new network will look at the intersectionality of arts based education, grassroots movements, culture, popular education, peace building and community development.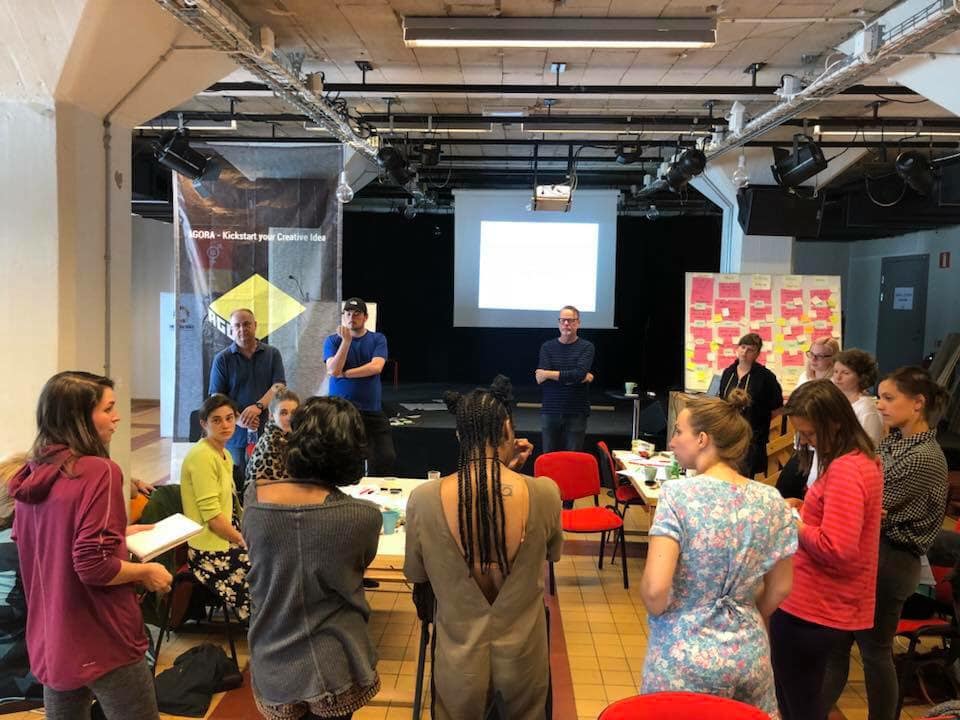 Working with Young Creatives for Erasmus+ — March-May 2019
In Place Of War is the UK partner for Access to Global cOllaboRative Arena (AGORA) - a 12 month programme for young creatives who have innovative ideas that they want realised. The project is co-financed by Erasmus + and is led by STPLN in partnership with Swldeas (Sweden), In Place Of War (UK), Fabrica de Pensule (Romania) and Fotoessa (Greece). Young creatives from Sweden, Greece, Romania and the UK are working closely together curating activities in their respective countries which address the challenges young people face within the creative industries. Over the next 12 months participants will be working on their creative ideas, pitches and projects and will be supported by their peers and AGORA partners. In Place Of War participants include Jonny Hesketh, Adam Baker, 0161 Festival, Merium Bhuiyan and Keisha Thompson.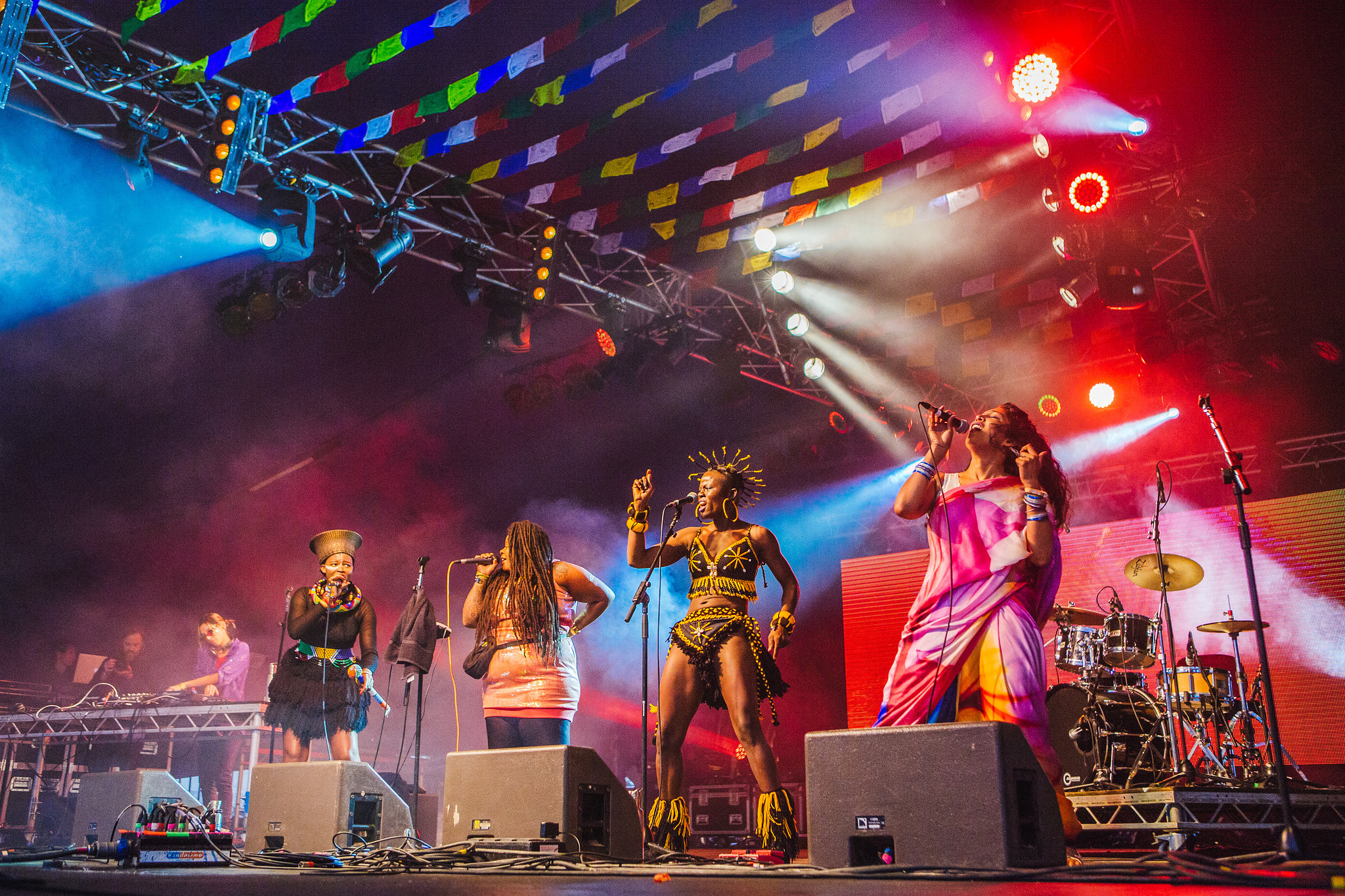 GRRRL debut album 'WE WORK WE PLAY' out now — November 2018
Our all female international super band 'GRRRL' have released their mixed album, 'WE WORK WE PLAY;' a co-release between In Place Of War's record label Barrio Electric and Mixhells label Delayed Records. The album is a mixed compilation of the singles and remixes released in 2018 following the success of the band's debut EP 'Woyale' and subsequent singles heralded by BBC Radio 3 Late Night Junction, Soho Radio and Clash Magazine.

The tracks bring together elements of the GRRRL artists' different cultures, traditions, knowledge and perspectives. They are performed in the GRRRL's respective languages which include Ndebele, Sissala, Waala, Dagaaro, Portugese, Bengali and English. Listen here.